Integrated Access Control System Discover the power of modern access control with our Integrated Access Control System. Designed with the latest in security technologies, our system passes all of your control, safety, and security needs in a single, easy-to-use platform. It features Card Access for quick and easy entry, restricting unauthorized individuals from entering defended areas. With a strong Door Access feature, ensure every doorway and access point in your facility is monitored and controlled. Our Access Control System also incorporates Facial Recognition Access, adding another layer of security. It combines efficient technology with a user-friendly interface, securing your facility has never been this advanced, or this simple.
LED DISPLAY & CROWD CONTROL
Empower your business with our sophisticated Digital Signage platform, boasting an intuitive command centre for effortless content management. With crowd control capabilities, streamline crowd flow, mitigate congestion, and enhance safety within crowded environments.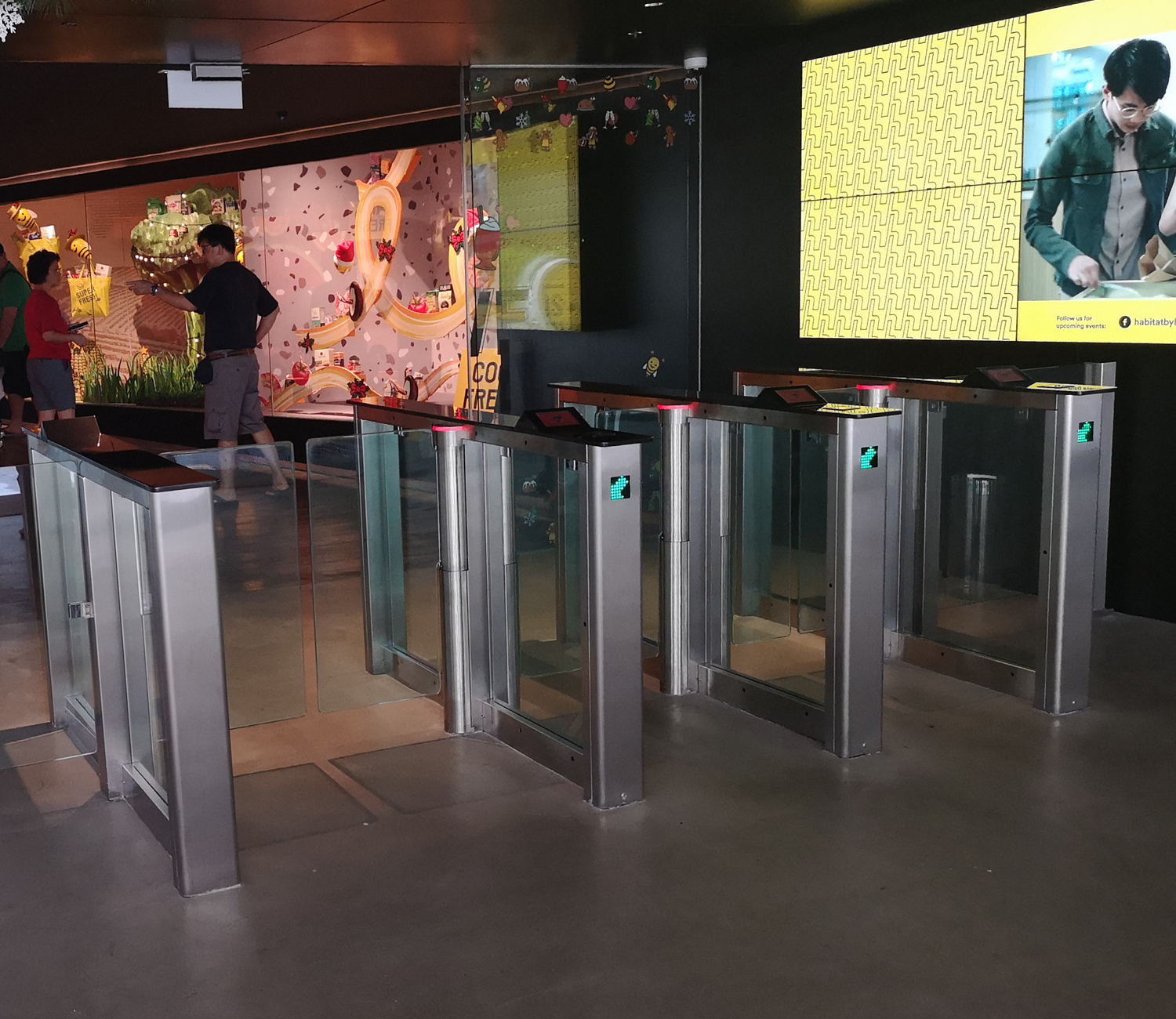 Turnstile Security Access Control
Elevate your organization's safety parameters with our next-level Turnstile Security Access Control solution. Offering four distinct models - the Full Height turnstile, Swing barrier, Flat barrier and tripod barrier, this system covers every degree of traffic control you may require. The Full Height turnstile presents a formidable security checkpoint while the Swing and Flat barriers provide ease of access in peak hours. The tripod barrier is perfect for compact spaces without compromising on security. And for a solution that fits your unique footprint, we offer an entirely customized turnstile option. Invest today in this complete, adaptable, and efficient security solution.
Upgrade your parking management with our Parking Control System. It boasts critical elements such as a vigorous Barrier, a precision-driven Vehicle Recognition Camera, and an eye-catching LED display. The Barrier ensures the prevention of unauthorized access, sustaining the safety of your premises. Powered by advanced technology, the Vehicle Recognition Camera swiftly and accurately identifies vehicles, facilitating quick and smooth parking operations.
For the user's convenience, the LED Display offers clear visual communication, making parking instructions easy to follow. Combing security and user-friendliness, this system is an essential tool for efficient parking control.
Elevate your security measures with our advanced Surveillance Camera, the ultimate choice for robust surveillance. Our system offers unparalleled performance, delivering crystal-clear footage and real-time monitoring.